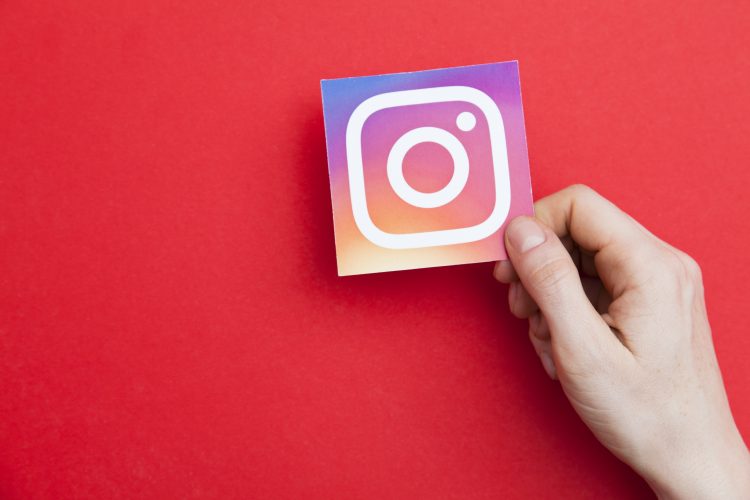 Selling on Instagram: 7 Strategies for Sales Success
Every day more than 500 million people scroll through Instagram, and with just over one billion people logging in at least once a month, Instagram is a universal landscape for marketers. The platform's users don't simply scroll through their feed admiring the pretty images either, because a colossal 72 percent of these consumers are planning their next purchase.
Whether you run a small 'mom & pop' type of store or a brand with immediate international name recognition, you can drive significant results by using Instagram. If you're not using Instagram now, this can mean lost opportunities for revenue and long-term relationships.
Selling on Instagram can often generate amazing results. By implementing a few key strategies for sales success, you'll most likely see an increase in your sales numbers in no time.
In particular, check out these 7 Instagram strategies for sales success.
The first and most arguably important thing you can use Instagram for is to optimize your profile. The Verge recently reported on the impact of Instagram profiles on businesses, declaring it the "new homepage."
That's a powerful statement and proof that more and more shoppers are turning away from search engines like Google when searching for something new. Taking the time to carefully design and craft your homepage will position your store in front of new shoppers. Think of your Instagram profile as your online storefront, and create a feed that's both pleasant to look at as well as beneficial to your brand.
Choose a profile photo that supports brand recognition, such as your logo or photos that show your brand in use. Next, write a bio that includes an easily understandable business description that speaks directly to your ideal audience. If they don't understand who you are or why you're relevant to them, they won't grasp the value you have to offer.
Link to your online store. Instagram provides only one place where you can add a clickable link: your bio. If you don't have a store link in your bio, you're missing out on one of the easiest ways to move people along your sales funnel and over to your store. And if you create a unique URL using an online URL shortener, you can track referrals to your website with ease. You'll be able to calculate the exact number of referrals from Instagram in a snap!
Remember, your profile on Instagram is your brand's first point of contact for many customers. It's essential to make it as memorable as possible.
Everyone loves a deal and wants to feel special – like they're getting something no one else can. That's where offering promotions that are only available on Instagram can mean sales success. Instagram is an ideal platform to launch new products early – before they're even available on your main site. Or consider offering an Instagram Code for a discount on a particular product.
Additionally, if you plan an 'Instagram only' sale, you can promote it via your other social media accounts, sending people directly to your Instagram promotion, generating sales, and increasing followers.
By nature, we are drawn to stories. They entertain us and provide an ideal way to interact and engage with your ideal audience. The inclusion of product links will not only allow you to sell your products, but you can also use them to drive traffic and grow your email list.
After you've added your link, Instagram adds the words "See More" and a small arrow to the bottom of your post, encouraging your audience to scroll up for more information. For maximum impact, include additional text, telling visitors to your feed to "Swipe Up."
You can also encourage followers to send you a direct message to get a product link. This is great because you are not only promoting your product directly with a potential customer, but you're practicing hands-on engagement with your audience and delivering a personal impact that helps to cultivate brand loyalty.
One of the simplest and most effective strategies for selling on Instagram is using the correct hashtags.
The right hashtags can instantly put your posts in front of your ideal audiences. But if that leaves you thinking 'if a few hashtags are good then more hashtags must be better,' that's not the case. In fact, the opposite is true. If you use too many hashtags, your post can look spammy, and rather than building authority, you'll begin to chip away at your brand's value.
You'll get better results by focusing on targeted hashtags that are getting a lot of traction. Doing so increases your presence in front of the right audience – not just anyone. An easy way to find which hashtags are relevant is to check out the hashtags that influencers are using and choose ones that are a little further along in the list. The first three to five hashtags will have almost too much traffic and your post might get lost. For example, with the Olympics just around the corner, there are a lot of travel articles about Japan. Currently, #Travel has over 415 MILLION posts. It's going to be tough to stand out on that feed! But, #TravelTokyo only has 60K. That's enough to get traction but not so much that it will bury posts. Look for ways to narrow, or 'niche down', your posts when deciding on hashtags.
Influencers are so successful, they've just about replaced the need for conventional digital advertising. In today's marketplace, old-school paid advertising is a harder sell because people just don't trust ads like they used to. However, they do trust the influencer they identify with.
By partnering with influencers, your audience can associate themselves with your product or brand because they already trust the influencer. Additionally, you're also reaching a broader base of potential customers and followers. Influencers cater specifically to their audience; it's their main priority. And because their success is dependent on authenticity and honesty, you can reap the benefits by partnering with them. It's upselling of the simplest and most practical nature.
The image you choose is critical, but don't overlook the importance and value of a well-written caption or description. The right (or wrong) words can make or break your Instagram post. It doesn't matter how great your image looks, if you partner it with a weak or unrelated caption you won't get the traction you're hoping for.
In addition to providing information about your post, your caption is the ideal place to include a call to action encouraging followers to interact with your brand by commenting or visiting your main site. Asking questions is also a great way to foster audience engagement.
Did you know that people are 4x more likely to click when they see that other people already trust you and your product?
User Generated Content (UGC) is a powerful tool when it comes to selling on Instagram. Not only does it help build trust, but it is also very powerful in terms of showing followers that people already trust you – enough to want to be associated with you. However, when applying UGC, it's crucial to let your followers know the source (as opposed to something from a professional influencer or advertiser).
An added note: when it comes to selling on Instagram, or all social media by the same token, it is important to be constant and reliable. If you only post whenever you want to, it won't matter how dynamic your Instagram content looks. Followers want to know you're as active and engaged as they are. And don't forget to respond to posts or direct messages promptly. No one feels special if they think they're being ignored.
Selling on Instagram doesn't have to be complicated. By using the right hashtags, user-generated content, and smart captions, as well as optimizing your profile, you will ensure your content attracts the proper attention.
Selling on Instagram takes a little time and practice to develop your brand voice and personal style. The more time you spend posting, the better you'll become at whipping up dynamic posts with snappy captions that attract followers and encourage engagement.


Freedom is an award-winning writer and marketer. In her current role as a B2B digital marketing specialist. Her writing has appeared in global publications including The Independent (UK), Huffington Post (USA), The Telegraph (UK), The Chicago Sun-Times, The Los Angeles Times, The Jerusalem Post, and more.