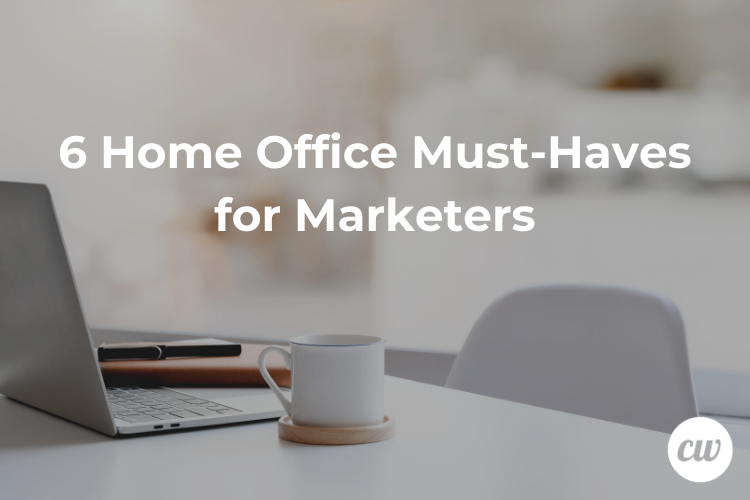 6 Home Office Must-Haves for Marketers
For remote workers and those required to work from home as a result of the global pandemic, the home office is a sacred space.
It's where we go to be productive and conquer the day's tasks. But without the proper equipment and set-up, it can lead to procrastination.
Whether you're a freelance marketer or telecommuting for the time being, make sure these six "must-haves" are part of your home office.
1. A Desk That Suits Your Work Style
Every home office space needs a desk.
Whether you're a standing desk fanatic or prefer working at a standard desk, it's important to select a desk that works well with your preferred work style. Be sure the desk can accommodate all of your work equipment.
2. Noise-Canceling Headphones
There is nothing worse than trying to crank out a report or edit an important article while your upstairs neighbors stomp around, the dog next door keeps barking, and your kids' TV show blares from the living room.
Working from home can be difficult with all of the excess and ambient noise. And, as marketers, our jobs require us to think both strategically and creatively—which is practically impossible when there's too much noise around us.
When building out your home office, invest in noise-canceling headphones to block out the surrounding sounds. This will help you focus on the work at hand. Many remote workers opt for over-the-ear headphones for the ultimate comfort and convenience.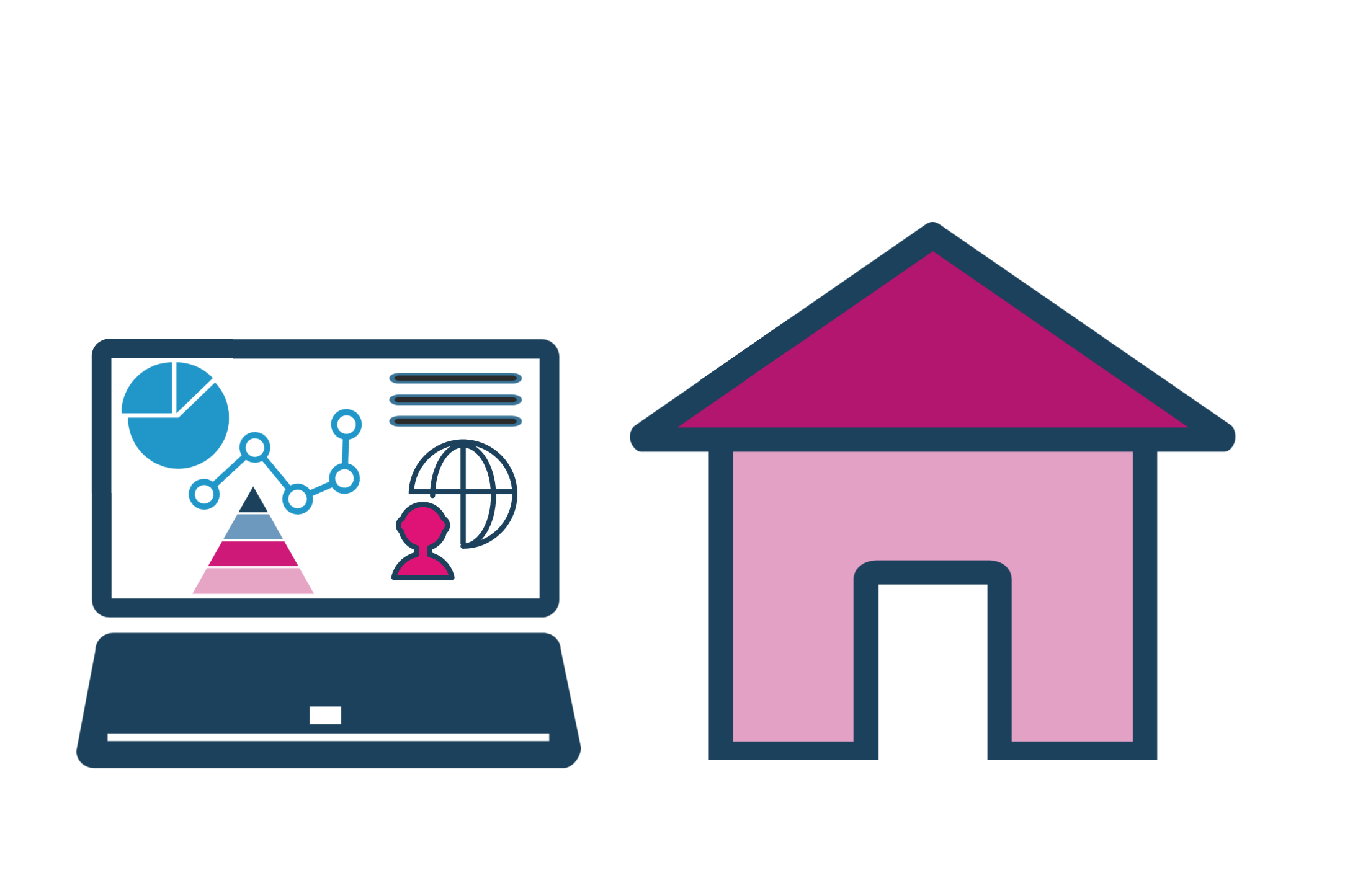 3. Blue-Light Glasses
All marketers experience screen fatigue at some point. When making the transition to working from home, make sure to buy a pair of blue-light blocking glasses for your home office.
Between your phone, tablet, TV, laptop, and other screens, your eyes become over-stressed and tired easily. Give them a break while remaining productive and on-track by wearing blue-light glasses when you work.
4. The Right Equipment
We all have our preferred way to work. Some need to be comfy and cozy while working at home, while others require a strict routine.
A major part of our work style is the equipment and technology we use to complete our tasks. For instance, some individuals can work solely with a laptop, while others require a myriad of external gear such as:
Wireless keyboard
External monitors
Wireless mouse
iPad/Tablet
Speakers
External webcams
Portable hard drives
Smart lamps
Printers
Power cords
HDMI/VGA cables
Charging stations
As you're setting up your home office, make a list of equipment "must-haves." Start with the technology you can't work without and go from there.
5. Sunlight
Why is sunlight on a list of home office must-haves?
Because more than 20% of remote workers report feelings of loneliness and isolation while working from home.
Sunlight is a proven mood booster! Even if you can't work outside, you can bring the sunshine to you by putting your home office close to a window.
If that's not possible given the layout of your home, do your best to spend 10-20 minutes outside every day. Try breaking up your workday with a lunchtime walk or drink your morning coffee outdoors before starting your to-do list for the day.
6. Personalized Items
Of everything on our list of office must-haves, this is the most important.
Just like in an office, find ways to personalize your home workspace. This can include framed pictures of loved ones, your favorite art on the wall, or a simple potted plant—whatever means the most to you.
While having the top tech gear will help you be more productive, personalizing your home office will help you feel comfortable and ready to tackle the workday.
What items are must-haves in your home office?
займ безработным с плохой кредитной историей


Anne is a copywriter and digital marketing specialist currently residing in the Greater Nashville area. Originally from New England, she leverages her three top talents (writing, marketing, and coffee consuming) for businesses and brands of all sizes across the globe.
Anne is a 2013 Marketing Communications/Advertising graduate from Western New England University in Springfield, MA. She credits her launch into writing to her legendary elementary school poem about pizza that wowed the judges and won the creative writing award in her school district.
When not writing or working on marketing campaigns, you can find Anne at a coffee shop, exploring somewhere new, or training in martial arts as a 3rd degree black belt.