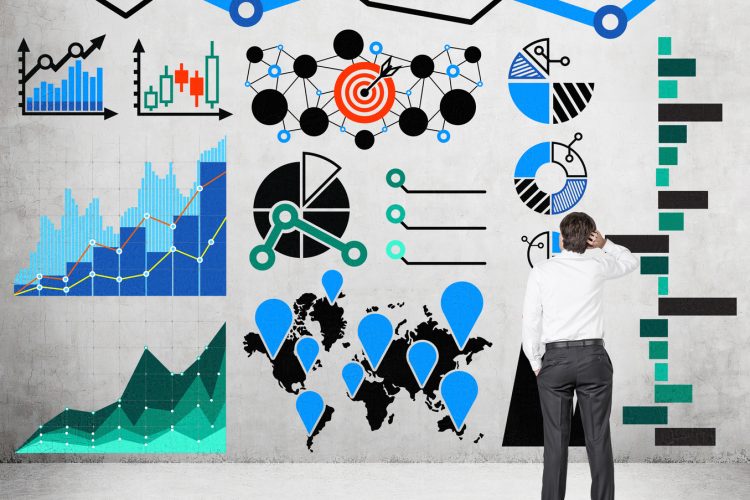 In order to generate the best content marketing results, you need to have the right tools at your disposal. The following five tools can help you break down your analytics data to determine which areas of your strategy need to be altered.
Website Traffic
Your website and content are the cornerstones of your content marketing strategy. You need to drive consumers to your website in order to start the conversion process.
To analyze your website traffic, we highly recommend using Google Analytics, which can help your marketing team understand:
How much traffic your website and individual pieces of content are attracting within specific time periods
Where your audience is coming from (social media, search rankings, email marketing, etc.)
What devices your audience uses to access your website
How long users are staying on your website
Website Performance
Of course, in order to drive traffic to your website, it needs to be up and running properly. Google Search Console, formerly Google Webmaster Tools, provides you with data about the functionality and performance of your website.
In addition, using this tool will help you build your website within Google's guidelines, which will help your website rank better in the long run.
Social Media Insights
Social media marketing should be included in your content marketing efforts, but in order to drive traffic to your website and content, you need to understand how effective your social media marketing is.
A great social media tool is Buffer. Not only will it help you schedule posts to a variety of platforms, you can also see the results from each post, including:
Clicks
Interactions
Shares
Follows
Comments
While most social media platforms have insights built into their company page/account, Buffer keeps your social media data and content in one place.
Search Marketing Insights
Social media isn't the only way to drive traffic to your website. Ranking your website and content on popular search engines such as Google is a fantastic way to put your brand and content in front of a large audience.
Analyze your rankings for particular keywords with a tool such as SEMRush. With this tool, you can keep track of and analyze your keyword goals for both organic search campaigns and pay-per-click search marketing strategies.
Content Marketing Analytics
If you're wondering how your entire content marketing strategy is doing overall, you can organize and analyze all of your efforts with platforms such as Hubspot. From email marketing to social media marketing, every aspect of your strategy is in one place with an extraordinary amount of data to leverage.
Take Advantage of Powerful Content
While these tools are spectacular, none of them will help you without world-class written content. That's where ContentWriters' team of writers comes in. We're here to write the landing pages and blog posts you need for a successful content marketing strategy. Find out just how amazing our content is by signing up today.