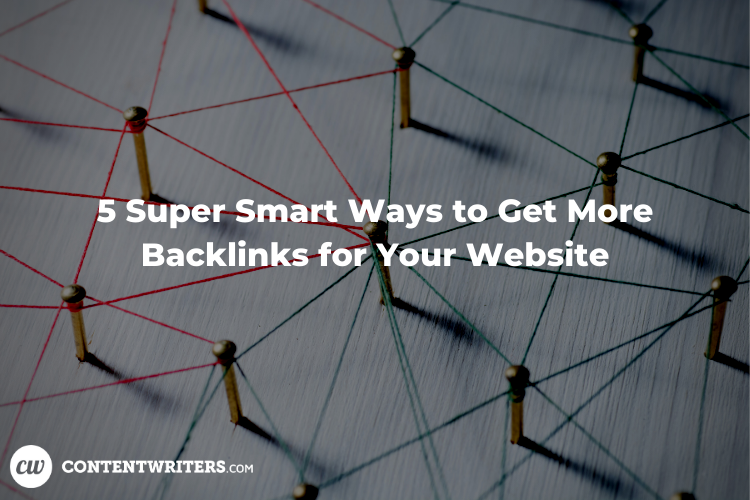 5 Super Smart Ways to Get More Backlinks for Your Website
Since the dawn of the SEO age, a.k.a. in the mid-90s, links have been an important ranking factor. Google pays attention to both internal and external links, but it's the ones pointing back to your site (backlinks) that are especially important.
Google considers these types of backlinks a vote of confidence that reflects the quality and relevance of your website's content. Google won't get specific about how they measure website credibility, but it's a secret that backlinks are a big part of this equation.
As you may have guessed, this means one of the things on your SEO to-do list should be upping your number of quality backlinks. Yes, this can sometimes be a challenging task, but it's not impossible.
Continue reading to discover a handful of super smart ways to get more backlinks that offer real value for your website.
1. Guest Blogging and Testimonials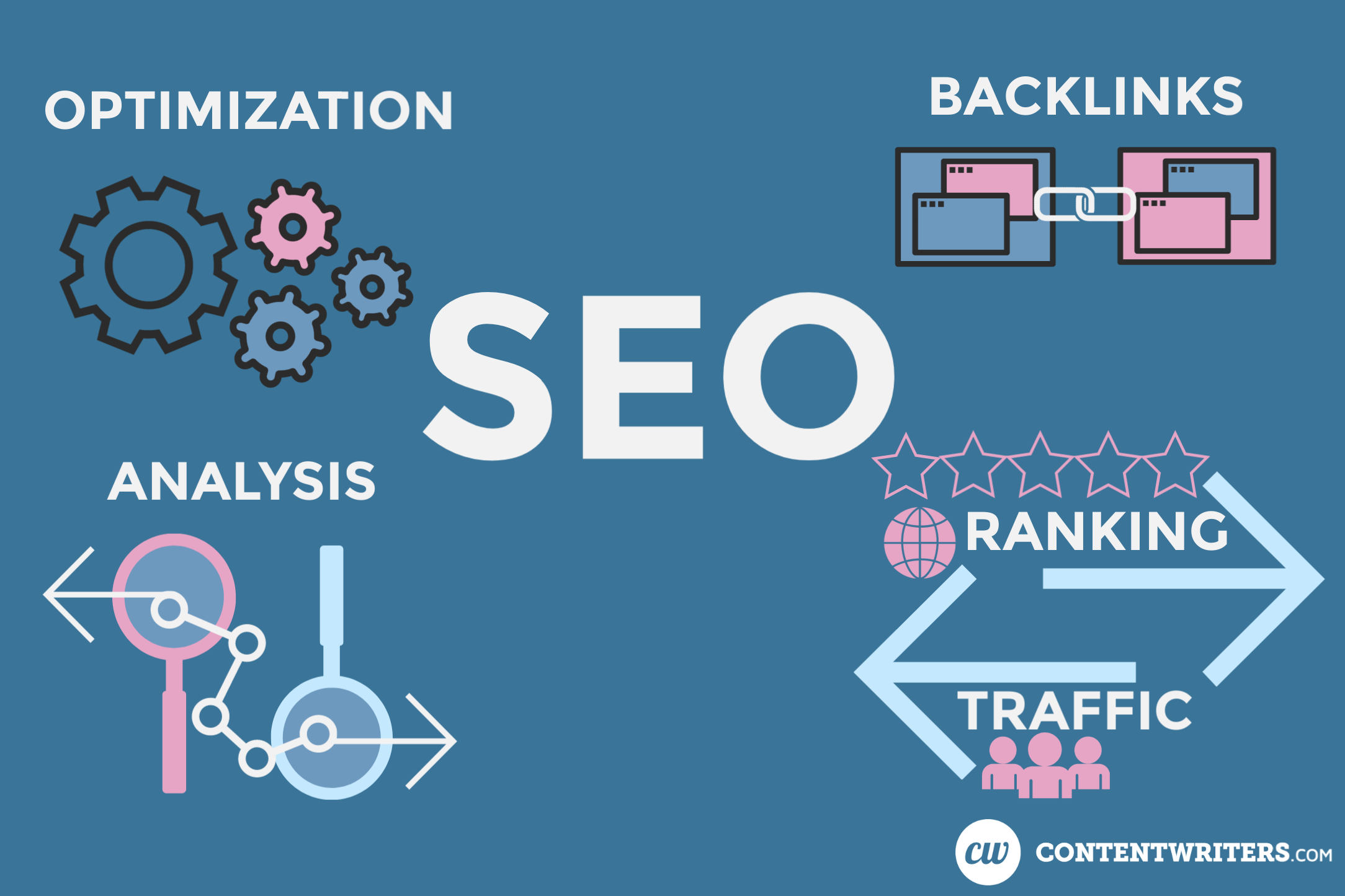 Blogging is a top component of websites. In fact, nearly 80 percent of online users read blog content, which is why guest blogging is still a powerful way to get useful backlinks for your site.
The idea of contributing content to blogs that your audience likely frequents is nothing new. Even so, it can still be a smart and effective way to get more backlinks directed at your website—when done right.
You can either include links for your own site in the content of your posts where it makes sense to do so—meaning not in a way that breaks the flow or stands out like a sore thumb—or in the bio section, if one is present. Just be aware that Google has issued warnings about guest blogging.
This doesn't mean this is no longer an acceptable link building practice anymore. It just means some website owners have taken advantage of this practice in an effort to fill search engine bots with totally useless, poorly written content. Google is now on to this practice, so it's less effective in some situations.
High-quality guest posts that are well-written and relevant can still pack a significant SEO punch and direct more traffic to your website by helping you earn more meaningful backlinks. Make guest blogging an effective part of your backlink strategy by keeping the following tips in mind:
Consider commenting on existing posts first to acquaint yourself with the blog's audience and tone and to establish yourself as a source of useful additional info or insights.
Send out short, compelling emails to blog owners so you can snag an official invite to post. Be sure to include some samples of your own content.
Fully commit to new content! Avoid the temptation to quickly rewrite some of your older blogs as your "new" guest blogs. You'll get more love from a blogger's audience if you take the time to produce fresh, original content.
Don't forget about overlooked guest-blogging opportunities. For instance, did you know Google is on the hunt for guest bloggers? Google accepts guest blog content for its Google Analytics blog. They especially appreciate well-crafted stories related to how you were able to make use of GA data for your site or brand, so be thinking along those lines if you wish to submit guest content to Google. You may also be able to offer guest blog content to:
Respected groups within your industry.
Your local chamber of commerce to help attract attention from out-of-towners looking for knowledgeable local businesses.
Complementary businesses that offer services or products you don't actually offer but that your customers still use or buy.
Lastly, some busy and popular Twitter and Facebook users in your niche are more than willing to accept guest content, too. If your social posts are received well, backlinks could come your way from businesses and influential social users who find your content compelling and your website worthy of reference!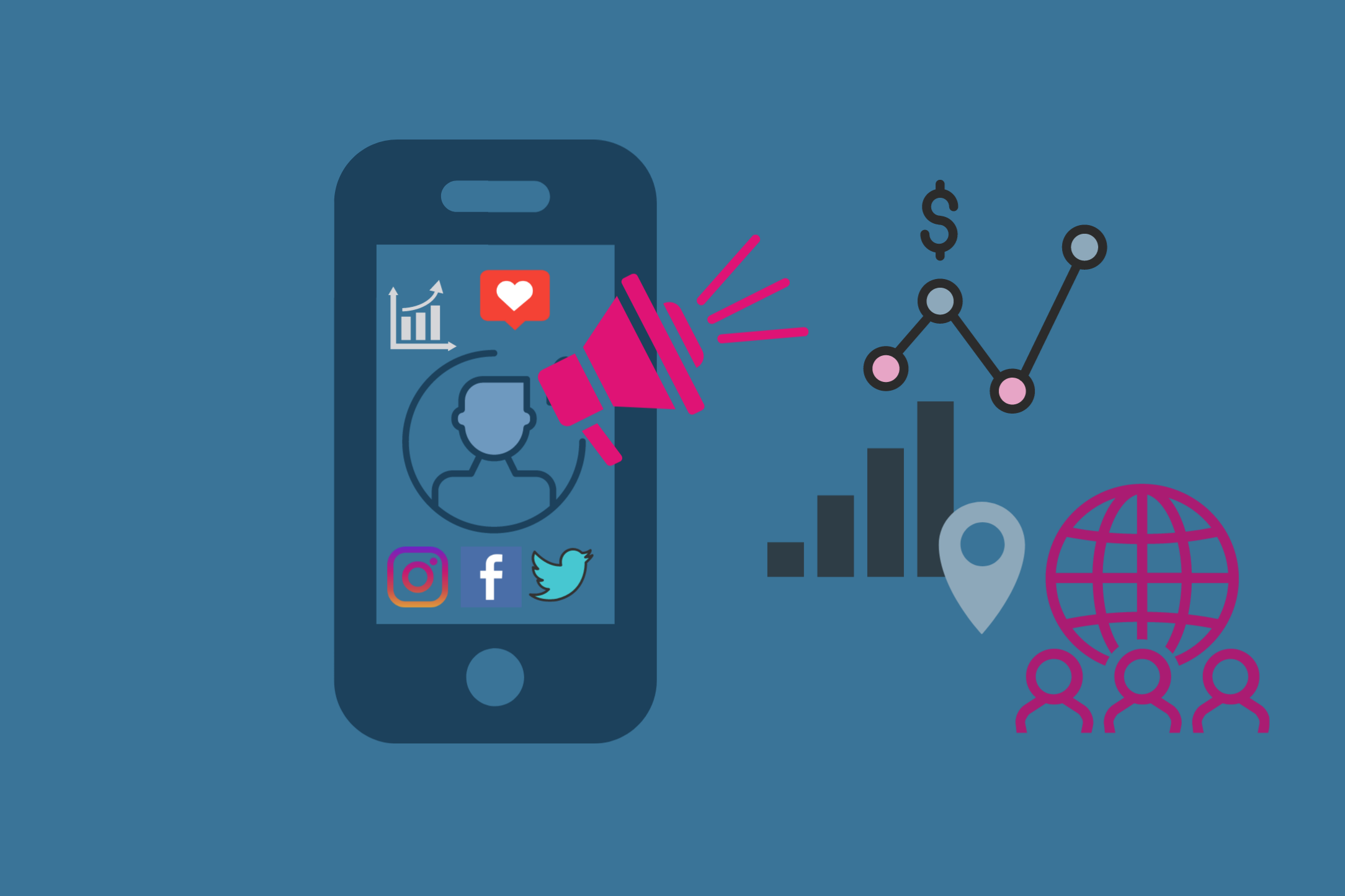 Testimonials are similar to guest blogs, in that you'll be placing content outside of your website. The big difference is you'll need to focus on sites for businesses you regularly interact with, or websites/blogs for companies that make products you use.
You don't have to be overly glowing to the point where it seems like you're clearly on the hunt for backlinks. Just be honest with your testimonials and you'll be more likely to naturally earn backlinks in return for your feedback.
You could achieve the same results by posting reviews for products you use in relation to your business operations. But stick to posting this type of feedback directly on websites for companies you purchased from. If you post reviews on third-party sites, you'll have much less control over the quality of the backlinks you get.
2. Search for Broken Links (and Suggest Your Own as a Replacement!)

With this technique, you'll reach out to webmasters when you discover broken links on their sites or within their blog sections. You'll then offer a link pointing back to your own site as a possible replacement.
Because you are technically doing webmasters a favor by bringing broken links to their attention, your odds of being rewarded with a link back to your own site are high! In order to use this method of securing backlinks effectively, you'll want to:
Search for sites/blogs relevant to your niche/business – e.g., [your keyword(s)] + links.
Do a search for your keywords and sites in your niche that have resources pages – e.g., [your keyword(s)] + resources.
Use the Google plugin Check My Links to find relevant 404 links.
When you reach out to a webmaster, point out the exact location of the broken link you are referring to. This is when you can offer up link to a page offering similar content from your own site.
If you get rejections, don't push the matter. But if you do get backlinks, be honestly thankful. Don't overdo it by asking for too many links in return.
3. Public Relations
Journalists and bloggers, now one and the same at times, are always looking for something newsworthy to impress their audience. This is where you have an opportunity to snag some backlinks!
A great tool you can use to find digital content distributors in need of third party help is Help A Reporter Out (HARO). It's an online publicity/PR service journalists often use to get public feedback.
Journalists use it to look for sources they can cite in their newsletters. Once you sign up, you'll get a list of journalists looking for credible sources.
Focus on ones that are somehow relevant to your niche and then reach out to them with content from your site that may be helpful for them. If they bite, a link to your site will be listed as a source!
Another PR tactic that may work for you is to issue digital press releases if you have something newsworthy related to your brand to announce. If your story is picked up, you could generate backlinks to your site as it's shared and viewed.
One other public relations option to consider is social media. Because of the tools most major platforms provide today, you can present PR-related content to a carefully selected audience. PR-related content could result in links back to your website if you strategically insert them in your PR content.
You can even use your existing email lists to send out public relations content to subscribers who are likely to be interested. Another way to go is to find email contact info for journalists in your local area and send your PR content to them. If they find it useful, a backlink can help boost recognition with your community.
4. Infographics


It's estimated that 90 percent of the info the human brain regularly consumes is visual in nature. This is just one reason infographics can be another super smart way to get back more backlinks to your site.
With infographics, you can present clearly organized visual facts, figures, and stats to your target audience. You can also include links to your site in relevant places or in the attached text that goes along with your infographic.
You may be a bit hesitant to pay for a professional-looking infographic, but you can easily recoup your investment if you get an uptick in backlinks and related website traffic. This could happen due to a boost in brand visibility, revenue from more people checking out your site, and trustworthiness. Your infographics can help establish your brand as a source of reliable and shareable stats.
Once you do get your infographic ready, share it in as many ways as possible. You might do this by including it in your social media content or offering it to webmasters running sites in your niche. You can also send out email or text alerts to let your existing audience know you have a new infographic available.
As for the topic of your infographic, make it something you know will likely be of interest to your target audience. One way to narrow down topics is to pay attention to your own social media and blog comments.
You can present questionnaires or directly seek input from your audience to see what interests them. Infographics, in general, tend to be more effective if you keep the following tips in mind:
Stick to a single topic, since it's a lot easier to follow the stats presented when you do this.
Use appropriate visuals to convey your main facts.
Show some restraint and keep your infographics a reasonable length so you're not overwhelming people.*
*8,000 pixels is a common infographic length recommendation.
5. Skyscraping
One of the most effective ways to gain more backlinks back to your website is with top-notch content. But it's not always easy to absolutely know what kind of content is already resonating well with your target audience without taking the time to really dive into your stats.
A kind of (totally acceptable) shortcut method that could help you secure more backlinks is a technique known as skyscraping. It's a process that involves searching for content related to your niche, products, or services that's already "awesome". Your job is to "out awesome" this content with your content.
Instead of simply rewriting the amazing, well-performing content you find in the hopes of one-upping your competition, take a closer look at what you intend to "skyscrape" and ask yourself the following questions:
What questions AREN'T being answered by this awesome content?
Are there instructions or directions given that are confusing or difficult to follow that you could present better?
Can you use different images related to the content that are more compelling, relevant, and visually appealing?
Are there points being made that could be broken down better with bulleted or numeric lists?
Once you know what you can improve upon, prepare your own content covering the same topic. If you have a specific competitor in mind, do some digging with competitor analysis tools to discover which keywords they are using in their well-performing content.
You can then use the same or similar keywords in your version of the same content. Just make sure your new and improved content is original and useful for your intended audience.
Final Thoughts

All of the methods discussed above require a solid understanding of your target audience. Once you know for sure who you are targeting, you'll be more likely to produce quality content that generates beneficial backlinks.
Google Analytics and Google's Search Console are two excellent resources you can use to gain more audience insights. Tools like Answer the Public are equally useful if you want to fine-tune your keywords to further attract the attention of your desired audience.
As long as we're on the topic of resources, don't forget to regularly check your backlinks to ensure they are still doing good things for your website. Using backlink monitoring tools also allows you to identify and get rid of questionable links. Also, look for backlinks that are broken or no longer associated with quality, relevant content.
Finally, avoid "black hat" tactics like link buying or link exchanging. Focusing on quality over quantity is the way to go if you want backlinks that are truly good for your website, brand, reputation, and online visibility.



Ken is a freelance writer currently living in the Pittsburgh area of Pennsylvania. Born in California, his fondness for writing dates back to elementary school writing contests and led to positions on both high school and college newspapers. He earned a degree in Journalism and Communications from Point Park University and did work in data entry after college before transitioning to a full-time career as a freelance writer. While his areas of expertise are marketing and health-related content, Ken is a versatile writer and enjoys exploring and researching a variety of topics. When not busy knocking out articles, he likes to spend time with friends, go for walks, and discover new and exciting things about the world around him.