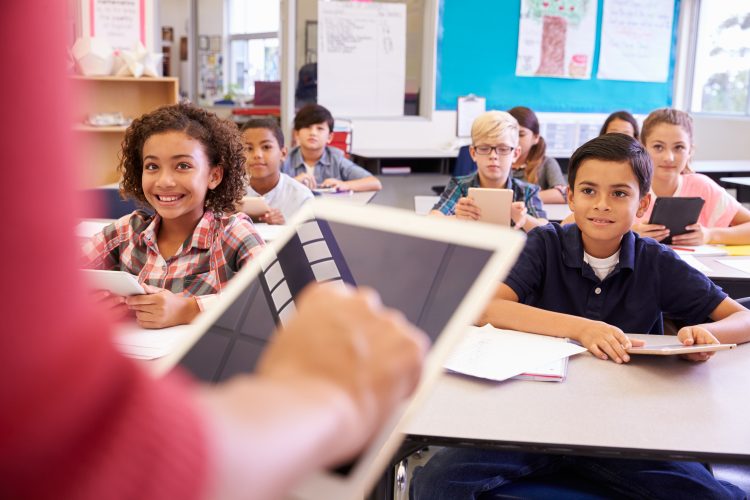 5 Innovative Content Marketing Ideas for Schools
You're either a purple cow or you're not. You're either remarkable or invisible. Make your choice. – Seth Godin, "The Purple Cow"
According to author and marketing guru Seth Godin, a new P needs to be added to marketing's traditional five Ps (product, place, pricing, promotion, and profit): Purple cow. Why? After a while, all cows look pretty much the same. That holds true for schools, too. So how do you make your school stand out? By turning it into a purple cow.
Content marketing allows educational institutions to connect with all of their constituents: Faculty, parents, students, prospective students, alumni and the community. And depending on the type of institution you are, donors and trustees. Everyone you need to reach is searching the Internet for information. By providing relevant and creative content, you position yourself as an expert in your field and generate traffic to your site. That's what changes you from that black-and-white Holstein to the purple cow that everyone notices.
Five Creative Content Marketing Ideas for Schools
Go where the moms are. That's the strategy that Sewickley Academy, a residential K-12 private school, uses. The school's marketing department realized that more than 70 percent of Pinterest's growing audience is comprised of women and that many of them were probably Sewickley students' parents, so it created an awesome Pinterest presence and has become one of the top brands on this social media network. Sewicky's boards present useful information, such as homework and study tips, fun family activities, students' favorite foods, and more. By consistently pinning about a variety of family-oriented topics 2-3 times per week, Sewicky has attracted a steady stream of interested parents to its website.
Show Instead of Tell. We live in a time of visual learning, when videos, photos, memes, and infographics are shared more than anything else on social media. So don't be afraid to carry a camera and snap away throughout the day. Images can be used in multiple ways – in blog posts, social media posts, email newsletters, and more.
Get Alumni Members to Help. It doesn't matter if your alumni graduated to middle school, high school, or college, successful students who thrived in your environment will show parents what their own children are capable of. Don't let alumni move on without providing a testimonial that you can use in your content marketing. People tend to trust what others have to say, so testimonials are a potent form of marketing.
Upload Videos to YouTube. Did you know that YouTube is the second largest search engine behind Google? According to Cohlab, "[M]ore than 3 billion searches are done every month on YouTube, which is more than AOL, Ask, Bing, and Yahoo! combined!" That's a good reason to host your videos on YouTube. And once they're uploaded, the site provides an easy embed code that you can copy and paste into your website, blog, and other content venues.
Mix and Match Content for Variety and Impact. Create content for a variety of purposes. For example, you could write an article about your educational philosophy, you could post an invitation to an open house, you could share a faculty accomplishment, or you could create a listicle of tips on how to get students to do their homework.
The point of aiming to become a purple cow is that if you saw a purple cow, you would talk about it. You would take a picture of it and post it to Facebook, where your friends would then share it, and their friends would share it, too.
Your biggest challenge might be how to create all of the content you need to achieve your goals. ContentWriters can help you choose topics and create content that will make other schools purple with envy. Contact us today to learn more about our services in education.


Deborah was the kid who would rather write book reports and essays than play ball during recess. Although she didn't score many points with her peers, it did lead to her career creating content for TV, radio, print and new media for companies as varied as Dooney& Bourke, Panera Breads, Visa, SUNY Ulster and Hudson Valley Federal Savings Bank.
She is also a principal of small packages – a digital design company, and past partner/marketing director of whatis.com, the world's foremost reference on information technology. And, her love of food enabled her to become a contributing editor of both Gourmet Retailer and Food Distribution Magazines.
Deborah has a bachelor degree in fine art from the Hartford Art School, University of Hartford and a masters in higher education administration from Stony Brook University. When she's not writing, her love of quilting, furry animals, friends, and family sustains her.