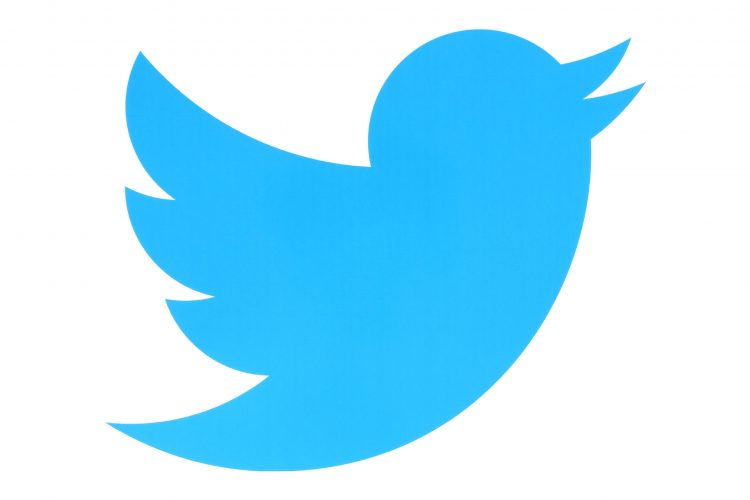 5 Companies Killing it on Twitter Right Now
With more than 300 million active monthly users, Twitter can certainly be a powerful marketing tool. On average, brand tweets generate about 600 replies and more than 2,000 mentions from Twitter users.
Ranking just behind LinkedIn as the social network used most often by Fortune 500 companies, Twitter can clearly pack a powerful punch in terms of getting messages out and encouraging engagement.
In fact, the right Twitter content can boost brand visibility and play a role in building and sustaining customer relationships. Need proof of how this social platform can perform? Let's take a look at five companies killing it right now on Twitter.

1. Major League Baseball (MLB)
Anybody who follows Major League Baseball knows there are lot of stats involved, everything from individual batting averages to team standings. MLB has done an amazing job effectively using Twitter to make all of this data easily digestible for even casual fans.
They've separated all of the different stats with individual Twitter handles (@MLBStatOfTheDay pairs daily stats with related video clips, for example). Yet they've included their various affiliated Twitter handles in cover photos for easy accessibility.
MLB even has a handle that alerts followers whenever a coach challenges an umpire's call. There's also one that adds humorous captions to different video clips.

2. GoPro
Given the nature of their products, it should come as no surprise that GoPro knows how to captivate Twitter followers with awesome content. From thrilling skydives to adventurous hikes across picturesque trails in remote corners of the globe, GoPro effectively uses this social media platform to reinforce their brand image with related content while also keeping their audience engaged.
GoPro further boosts follower involvement on Twitter with Video of the Day and Photo of the Day campaigns. Plus, they include a submission link within their bio to allow followers to share their own GoPro experiences, which is also a smart way to keep the fresh content flowing that Twitter users crave.

3. General Electric
GE's many products involve complex technology and industry-leading innovations. The challenge for brands like this is presenting such information in a way that's understandable and engaging.
But General Electric has found an effective way to promote their content via Twitter. They balance their reputation for leadership and innovation with an ability to break down complex topics in a way that's relatable.
For example, a tweet about carbon fiber joints showed how the joints made an umbrella "stronger than your average GE engineer." Massachusetts Institute of Technology (MIT) has found a similar way to make "nerdy content" socially appealing by breaking concepts down and throwing in some humor where it's appropriate to do so.

4. Skittles
With countless marketing campaigns over the years, Skittles has projected a colorful image that goes beyond the various shades of the rainbow in their candy. And they've successfully done the same thing on Twitter.
This is a brand that clearly knows its voice, and they wholeheartedly embrace it with off-beat content that hits the nail right on the head. They frequently send out short, witty tweets ("There are many paths in life. One path leads to Skittles. The other paths are pretty quiet.") that often inspire comments and numerous re-tweets.
A unique angle that effectively makes Skittles stand out from the crowd is a first person approach to social messaging. It makes messages seem like they're coming from a friend rather than a faceless company.

5. Charmin
Most brands pushing toilet paper focus on things like comfort and softness. But Charmin smartly uses humor and a family of adorable bears to address topics other brands tend to stay away from for obvious reasons.
One look at their Twitter account and it's easy it see why Time named Charmin the sassiest brand on Twitter. Charmin's tweets are always lighthearted, humorous, and perfectly in line with the brand's voice and image – always a winning combination with content. They go even further with their approach to Twitter engagement by:
Routinely asking short, attention-getting questions most people are likely to have an opinion on ("Should you answer the phone while answering nature's call?")
Actively responding to tweets and getting involved in conversations
Jumping on trending hashtags to further boost social visibility
Creating hugely successful hashtags (like #TweetFromTheSeat, which was accompanied by the fact that "40% of young adults admit to using social media in the bathroom")
A recent extension of the character limit to 280 has resulted in a spike in use and engagement, according to Twitter. Even so, this platform isn't automatically going to be right for every business looking to leverage the power of social media.
But if your target audience is primarily within the 18- to 49-year-old range, the right content marketing strategy could make Twitter an effective platform for your marketing goals. Just remember to stick to a regular posting schedule and offer helpful, relevant content based on what you know your audience expects.


Ken is a freelance writer currently living in the Pittsburgh area of Pennsylvania. Born in California, his fondness for writing dates back to elementary school writing contests and led to positions on both high school and college newspapers. He earned a degree in Journalism and Communications from Point Park University and did work in data entry after college before transitioning to a full-time career as a freelance writer. While his areas of expertise are marketing and health-related content, Ken is a versatile writer and enjoys exploring and researching a variety of topics. When not busy knocking out articles, he likes to spend time with friends, go for walks, and discover new and exciting things about the world around him.