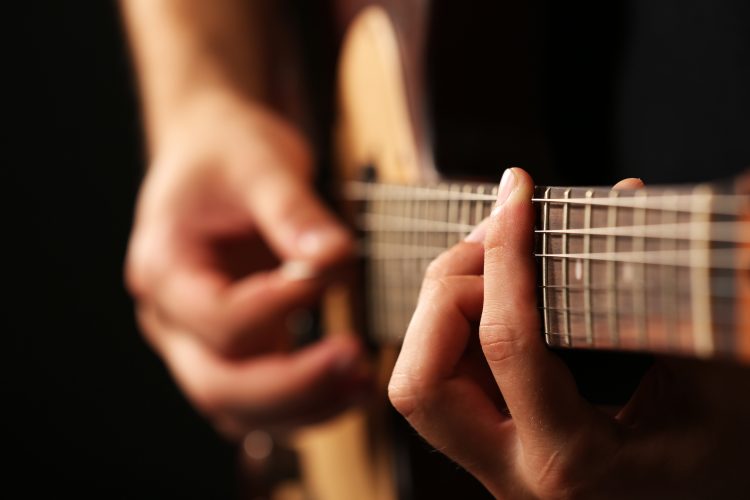 3 Ways Musicians Can Use Content Marketing to Advance Their Careers
Breaking into the music industry is challenging, regardless of genre. With such a saturated market, musicians not only need to have the talent and drive to succeed in the music world, they also need a working knowledge of marketing concepts. Musicians can use content marketing tactics to position themselves in the market and advance their career.
However, it's not enough to post your latest single or a link to your concert on social media. Musicians must go above and beyond with their content marketing efforts to make a real impact.
If you're looking to make your mark in the music world, consider using these content marketing tactics.
1) Educational Content
Everyone knows the saying "practice makes perfect." However, in reality, the phrase should be "practice makes permanent." If you practice incorrectly over and over, you'll simply play the instrument wrong going forward. Developing content with the intent of helping others learn to play music properly will certainly set you apart from the competition.
Musicians can harness the power of educational content to attract more professional opportunities—whether that be in the teaching or performing realms. Plus, there are several ways to go about this tactic, such as:
Creating a video lesson series using services such as Skillshare or a platform like YouTube.
Create your own branded, online lesson course with a membership fee.
Offer 1-on-1 video lessons via video chat.
Create printable lessons, songs, or rudiments.
Even if you're trying to break into the industry as a performer rather than as a teacher, creating and distributing educational content will only help to enhance your career.
2) Build a Community of Fans
Developing and distributing music content (video, social media posts, music on SoundCloud, etc.) is only part of the work. You must also generate and interact with a community of fans.
It's not enough to post content and go on with your day, especially if you're relying on content marketing to boost your reputation. Your content must first elicit a response from your audience, whether that be in the form of a like, comment, or share. Then, it is your responsibility to continue the fan conversation.
Showing that you care about their interest in your music proves to them that they belong to your community of fans. Plus, it doesn't matter what genre of music you're looking to break into. Whether you're a classical musician looking to snag your spot in a symphony or a jazz band or a rock star ready to make it big, your fans will help you get there. Create content that sparks their interest, evokes a response, and generates a following!
3) Consistent Search Engine Optimization
In the music world, success tends to stem from who you know. While networking is vital, having a dominant presence on the Internet can expand your network tenfold. Search engine optimization (SEO) works to help your personal brand (or band) appear at the top of search results for relevant terms.
SEO opens up the door to opportunities for musicians. Not only are you more visible to potential fans, you also broadcast your name, talents, and profession to those searching to hire musicians.
This content marketing tactic is more than ensuring the proper keywords are integrated into your content and website. It involves creating captivating content that attracts an audience, having a secure and clean-coded website, and so much more.
Using Content Marketing as a Professional Musician
In today's digital and saturated music industry, successful content marketing is what can make or break your career advancement as a musician. Learn to embrace this strategy and watch your music career soar.