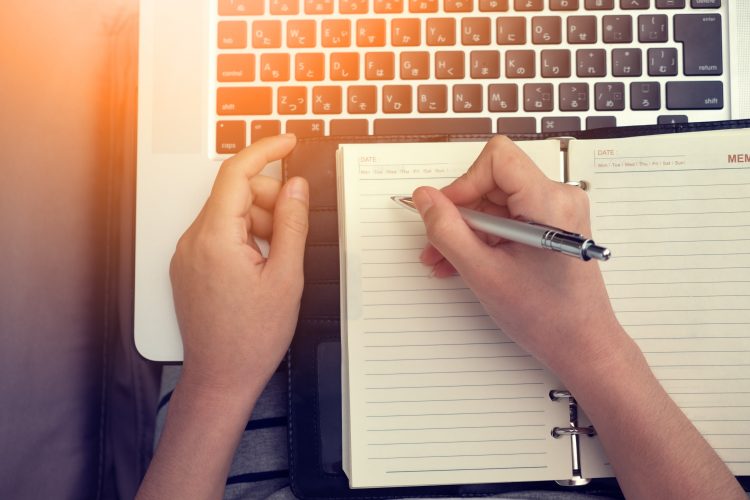 3 Steps to Improve Lead Generation
People often ask me the best ways to improve lead generation, and regardless of their industry, I find myself repeating the same thing: consistently tell compelling stories that provide real value to your readers.
In other words, I tell them content marketing is a powerful tool to get more leads.
Improved Lead Generation Begins With a Great Blog
It's not enough to churn out fluff-filled posts that repeat the same idea over and over again. You'll need to craft relatable stories that resonate with your ideal consumer, and that means knowing your audience.
When you understand the daily life of your ideal consumer, you can address issues that cause frustration or pain, or cost them money. The buyer's journey starts with a problem. Capture their attention with personal examples from your life or your brand's life about how you have addressed the problem. While people aren't ready to purchase at this point, your blog is on their radar.
Throughout the research and planning stage, they'll check back see what new insights you have to share.
Shake Up Your Content with Social Media
Take full advantage of multiple marketing channels by creating shareable content for a variety of platforms. White papers, eBooks, blogs, etc. are excellent choices for those with a business mindset. They are also ideal for platforms like Facebook, LinkedIn, and email distribution lists.
I'm one of those people who prefer to read and analyze information – not watch a video about it. But that doesn't mean I create only written content. I know what appeals to me won't appeal to everyone.
Shorter, tighter content that includes photos, memes, gifs, infographics, or videos is ideal for platforms like Twitter and Instagram. They can bring newly acquired leads to your website and get them interested in longer-form content, like blogs.
Think of social media as an opportunity to find your ideal audience while you cultivate deeper relationships and build community through short-burst engagements. Social media makes your brand more personal and the user experience more dynamic.
Call to Action (CTA)
One of the most effective ways to get something you want is to ask for it. It might sounds obvious, but we so often neglect to do it. We dedicate resources to the build-up, preparation, and sourcing, and lose sight of the "ask."
A freelancer friend of mine recently lamented about his very real struggle to acquire leads. He had overlooked putting a call to action anywhere on his website. Within three weeks of adding CTAs to his blog, he reported an increase in lead captures.
A call to action can take several forms: a button, text, banner, etc. How and where you ask people to connect with you is your choice, but it must relate to the issue the visitor has been reading about on your site or social media.
For example, if someone is reading your blog about how to clean red wine out of their carpet, a call to action asking them to check out your steam cleaner with the dedicated wine-cleaning feature to "learn more" is perfect. Use action words like "read more" or "register here" or "call today" and make the sign-up process simple and straightforward.
With millions of new pieces of content published daily on the web, consistency is the key to measurable success. Continually create compelling content, share it across multiple platforms, and include a clear call to action to grow your brand and start improving lead generation today.


Freedom is an award-winning writer and marketer. In her current role as a B2B digital marketing specialist. Her writing has appeared in global publications including The Independent (UK), Huffington Post (USA), The Telegraph (UK), The Chicago Sun-Times, The Los Angeles Times, The Jerusalem Post, and more.