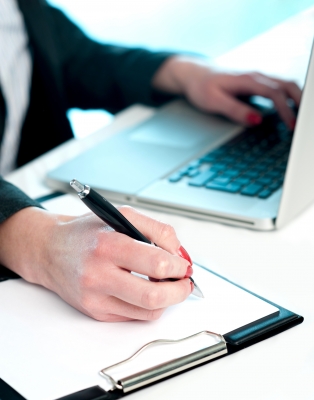 2019 Writer Conference Roundup
Many writers think of their craft as a lonely one: plenty of long days and late nights with only a laptop for company. However, the most successful writers learn to network and work together for each other's success. And that means attending great writers' conferences.
There's just one problem: there are more conferences than writers can shake a stick at. How can you tell which ones are actually worth your time? With our 2019 writer conference roundup, you'll be able to find the conference that best suits your needs.
New York Writers' Workshop Pitch Conference
New York Writers Workshop hosts three-day pitch conferences in New York City. The conferences, offered in both the spring and fall, welcome writers of different genres with book-length manuscripts or projects. This conference allows writers to polish their drafts on Day One, and then present them to agents, editors, and publishing houses. The conference also features a panel of literary agents discussing manuscripts, proposals, and what it takes to have a writing career.

South by Southwest (SXSW)
The problem with certain writing conferences is that they focus exclusively on writing. This actually limits your network because attending means never meeting any professionals outside of your field.
That's one of the reasons we like South By Southwest so much. This Austin, TX conference brings writers together with musicians, filmmakers, and artists to discover the latest innovations in their respective industries.
Tickets are on the pricier side (they start at $1,125 and only go up), but writers looking to expand their career in bold and creative ways can definitely get their money's worth!
VidCon
Does your idea of writing involve writing YouTube videos? If you answered "no," then your career may already be falling behind. Love it or hate it, YouTube has established itself as the newest dominant form of entertainment. And this industry needs great written content to keep up with the strong public demand.
If you want to be part of some new writing opportunities, VidCon is a great conference. This Anaheim, CA conference focuses almost entirely on YouTube, with tips on marketing and content from successful YouTube stars.
Tickets start as low as $100, and the conference offers writers a powerful new tool in their professional arsenal.
Writer's Digest Annual Conference
The Writer's Digest Annual Conference offers everything for writers to advance their careers both creatively and professionally. At this conference, explore publishing options and learn how to establish a career. You will be involved in a balanced program covering the fundamentals of craft along with the business of being a writer, from traditional and self-publishing journeys to promotion and marketing tactics. You can customize your experience based on your specific needs by choosing sessions from any of the core tracks including: Craft—Fiction, Nonfiction, Screenwriting, Memoir and Poetry—Genre, Business of Writing, and new interactive sessions to help kickstart your writing.

StartupGrind Global Conference
If your writing career has stalled out, it may not be due to the quality of your writing. Instead, it may be your business acumen.
Most creative types aren't born with the entrepreneurial skills to build and market a successful brand. And for those who need a little help in this area, there's the StartupGrind Global Conference.
This Redwood City, CA conference is attended by Facebook, Forbes, and other big names. It focuses entirely on startups, including ways to start a successful writing business from scratch.
Tickets start at $255, which is an absolute steal for self-starting writers who want to have a breakthrough success.
Slice Literary Writer's Conference
Slice's 9th annual writers' conference will draw more than 160 agents, authors, editors, and publishing pros as they discuss the crucial steps to launch a writer's professional career. This conference offers the chance to meet with other writers, sit down with agents, and 32 panels on the craft of writing for different genres. The panels and workshops cover everything from the craft of writing to the business of writing. During the conference, leading professionals offer trade secrets about how they transform a great story into a bestseller.
Association of Writers and Writing Programs
Obviously, the best writing conference for you depends on what kind of writer you are. If you prefer to write fiction and other forms of literature, then the Association of Writers and Writing Programs conference is for you.
This Portland, OR conference is the biggest literature conference in North America. And it brings together a potent combination of successful authors as speakers, interested publishers, and publishing houses. Ticket prices vary due to many factors, but aspiring novelists and poets will find this experience absolutely unforgettable.
Tribe Conference
If you want to build a career, then you want to build up the number of your readers. In other words, you need to find a way to attract more fans. That's the theory behind the Tribe Conference in Franklin, TN. It brings together writers from all over to do something quite simple: find and embrace success.
Conference creator Jeff Goins takes exception to the idea that writers cannot be successful and well-paid. Accordingly, his conference focuses on ways to market yourself and your brand and build up your "tribe" of fans. Tickets start at $249, which is a small price to pay for a chance to discover glory and success.
ASJA Writer's Conference
This conference features four tracks of interactive programming focused on journalism, content marketing, books, and the business of writing. The experience is open to writers in all phases of their careers. There will be a number of networking opportunities, including the subject-area roundtable session so you can find your tribe. Sign up for mentoring sessions, pull up a chair at networking lunches, and meet editors, agents and publishers excited to find and work with writers.
Writer Conference: Final Thoughts
It's true that conferences alone cannot build up your writing talent. Honestly, the old phrase is quite true: if you've got it, you've got it. And if you don't, you don't.
However, most writers lack certain other talents, including marketing, technology, and entrepreneurship, that may be holding them back. By finding the conference that's best for you, you'll get the skills to transform your career.


Chris S. is an English Professor and freelance writer, spending his days in sunny Northwest Florida. He specializes in writing about marketing and media. In his spare time, he enjoys books, beaches, and buying way too many nerdy tchotchkes for any one office to ever contain!