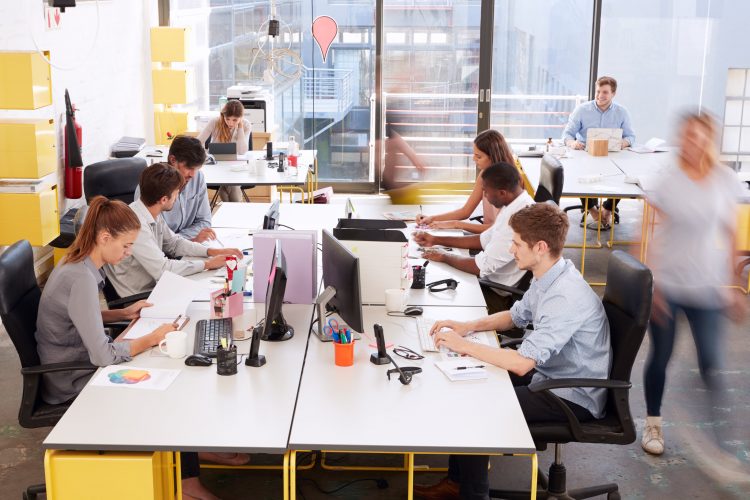 10 Ways to Fail at Content Marketing in 2019
Content marketing practices and strategies have been around for decades, but not necessarily in the way that we understand them today. In fact, according to HubSpot's A Brief History of Content Marketing, content marketing has been around since Neanderthals roamed the Earth, although it didn't gain real traction until the 19th century.
So, it's probably safe to say that content marketing has and will always be around—at least, as long as humans are around.
Content marketing trends and best practices can and do change all the time, however, especially in this current era of automated technology and artificial intelligence. So if you want to be successful with content marketing in 2019, you'll want to know more about what you shouldn't do rather than what you should do.
Here are 10 ways to fail at content marketing in 2019. You'll want to avoid these issues at all costs.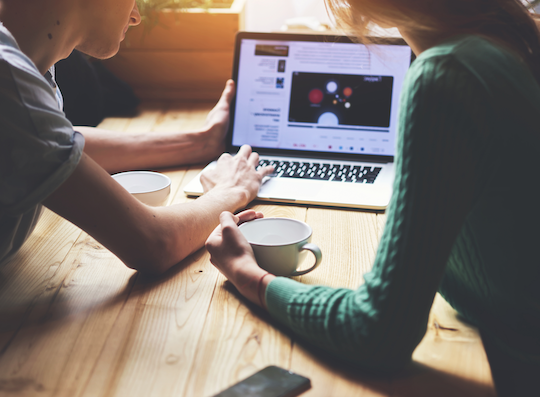 1. Omit Optimized and Live Video Content
Eighty-two percent of all internet traffic will be comprised of video content by 2022. And according to research parsed by Optinmonster, most content marketers and businesses use video content for their marketing strategies because it brings in more leads, yields a higher return on their marketing investments, retains more long-term customers, and increases sales by much wider margins. But in 2019, simply having video content is not enough if you want to remain competitive and stand out from the crowd. Your video content must also be optimized and live.
You'll want to make sure your video content is optimized for mobile devices because 99 percent of internet users watch at least some videos on their mobile devices; 75 percent prefer to watch videos horizontally on their devices when they tilt them, according to HubSpot. And Google usually ranks videos that are optimized for mobile devices much higher in its search engine results pages (SERPs) because videos are more likely to be viewed, especially when they include targeted metadata, transcriptions, and schema markup.
Also, strive to create more video content that's streamed live. A Livestream survey discovered that 82 percent of respondents would rather watch a brand's live video than read its social media posts. And Facebook discovered that its users spend three times longer watching live video than videos that are no longer live.
2. Exclude Micro-Moments from Your Content Strategies
According to Google, the modern customer or internet user searches online for content that provides answers to their questions in specific micro-moments. A micro-moment is, "an intent-rich moment when a person turns to a device to act on a need – to know, go, do, or buy."
So, in order to reach and convert your target customers online in 2019, you must understand the micro-moments in their online journeys: when they'll want to know something, go somewhere, do something, or buy something. And then you'll want to develop content strategies around those micro-moments.
3. Skip Optimizing Your Content for Voice Search
Research parsed by WordStream indicates that 50 percent of all searches will be voice searches by 2020, and that more than 50 percent of households will contain a smart speaker enabled with voice search by 2022. And voice-enabled commerce sales are expected to reach $40 billion in the United States by 2022. So, make sure all your content is enabled and optimized for voice search in 2019 to outpace competitors.
You can optimize your content for voice searches by using natural language processing technology, including everyday language in your content, and considering language people will use when making a search query. And be sure to include complete questions and answers that users will be searching for in your content, especially in article and page titles and headers.
4. Be Inauthentic with Your Content Marketing Efforts
In 2019, your content strategy should incorporate full transparency. It should accurately represent your brand's real mission, shipping costs, return policies, goals, internal team dynamics, customer satisfaction ratings and concerns, etc. Here's why: consumers can tell when a brand is being authentic and transparent in this modern era of online commerce. Such practices secure their current and future business at staggering rates. Eighty-six percent of consumers said authenticity is important when deciding which brands they like and support. And 73 percent of consumers would pay more for a product if the company behind it promises transparency. Fully 94 percentof all consumers are more likely to be loyal to a brand when it commits to full transparency.
Initiate being more transparent and authentic in 2019. Produce content that clearly highlights what your products do and how they work. Also, clearly display your shipping and returns policies in your content when it's relevant to do so. Include behind-the-scenes videos about your business operations and how products are made or how your staff innovates them (especially since 87 percent of audiences would prefer to watch behind-the-scenes content online than on traditional television). And include real customer reviews and ratings throughout your content.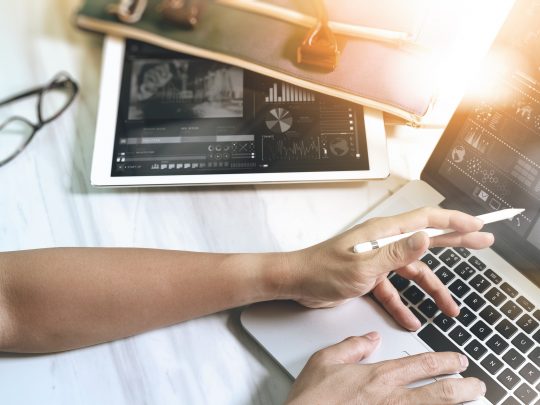 5. Overlook Personalized Content
Personalized content developed via technology that's driven by artificial intelligence (AI) and personal consumer or customer data is quickly becoming the only way to execute an effective and competitive content marketing strategy in 2019 and beyond.
One Salesforce study found that personalized recommendations produced four timesmore conversions. And an Infosys study found that 59 percent of shoppers who have experienced personalization believe it has a noticeable influence on their purchasing habits and decisions. So, personalized content leads to more sales and revenue and more loyal and long-term customers.
To gain more insight into how personalized content works and what it looks like, review 15 Smart Ecommerce Personalization Examples That Boost Sales and These 7 Brands Take Personalized Marketing to a New Level.
6. Neglect Brand Partnerships and Don't Rely on Influencers
Marketing content revolving around online influencers is powerful and effective. It isn't possible without brand partnerships and other online collaborations. According to Digital Marketing Institute:
71 percent of marketers believe influencer partnerships are good for business.
49 percent of consumers depend on influencer recommendations.
Influencer marketing campaigns earn $6.50 for every $1 spent.
60 percent of consumers have been influenced by social media posts or blog posts while shopping at a store.
For example, athletic apparel companies should develop marketing content with celebrities endorsing their products because those celebrities have influence with their fans and can convince those fans to buy their apparel products. And companies with cleaning products should partner with real stay-at-home parents who use their products to clean up large spills and messes kids make. And so on.
7. Disregard Your Content Marketing Team's Growth and Dynamics
In 2019, successful content marketing teams will not be a one-person or two-person show. They will need data analysts, video producers, content developers, marketing professionals, SEO experts, UX (user experience) designers, graphic designers, and more. And selecting how your content marketing team will be formed is critical to its success and the success of your content marketing strategies. For more details and insight, read 13 Experts Share Their Best Tips on How to Build a Well-Run Content Team.
If your organization is too small to have a large in-house content marketing team, outsource your content marketing needs.
8. Forget to Develop an Agile Content Team and Content Strategy
According to research parsed by Agile Sherpas, agile content strategies and teams are more transparent and experience better returns on their content marketing investments. Ninety-three percent of agile CMOs said they're now able to switch gears more quickly and more effectively. And agile content marketing teams are happier, which make them more productive.
Essentially, agile content marketing teams and strategies are important to the effectiveness of content marketing in the modern world, where users and marketers are constantly inundated with information and data. More agile teams constantly parse user data and information to adapt agile approaches to content development and marketing. Review Agile Marketing: A Step-by-Step Guide for more details.
9. Develop Content with Consistent Lengths and Formats
Per information and research parsed by Inc., brands should share content of different types (e.g., podcasts, social media posts, visual content, long-form blog posts, etc.). To be effective, content should be distributed across multiple channels and online outlets (e.g., social media, blog rolls, emails, live streams, etc.). Also, while long-form posts are gaining popularity, shorter posts are still effective when distributed across the appropriate channels for the right reasons at the right times.
Overall, consider your target audience's micro-moments when determining the format and length of your content, as detailed above.

10. Bypass Data and Privacy Protections
Ever since the EU passed GDPR protections, online users and consumers from around the world are more cautious about their personal data when viewing and searching content. Authentic and transparent companies are starting to include things like their cookie policies and privacy protections policies in their content. This way customers feel safe when browsing their content and submitting content to them. Keep in mind that 55 percent of globally-based consumers who were surveyed said they had decided against buying something online due to privacy concerns.
So, in 2019, make sure your privacy policy includes definitions and disclosures about cookies, third-party data collection, and other information your site collects about its visitors or users. Include messages across your content that remind customers and users that you protect their privacy. And better yet, let them know that you abide by GDPR regulations.
Chances are you're not the kind of person who wants to fail. So instead of pursuing the 10 ways to fail outlined above, consider the following recommendations to be successful with content marketing in 2019:
Optimize your video content for users to watch on mobile devices. And optimize your video content for search engines. Also, start to invest heavily in live video content.
Consider micro-moments when developing your content and content marketing strategies.
Think about voice search when optimizing your content for search engines.
Be authentic and transparent with your content marketing efforts.
Personalize your content to enhance your readers and users' experiences and to increase your brand's revenue.
Rely on brand partnerships and influencers for your content marketing efforts.
Be prepared to grow your content marketing team and its players – or to outsource your content marketing needs.
Develop an agile content marketing team and agile content marketing strategies.
Make sure your content comes in various formats and lengths, and distribute it across multiple channels.
Regard your readers' and users' data and online privacy.


Kelly C. has a master's in English and has been writing for over a decade for Fortune 500 companies, startups, nonprofits, and reputable publications. She is a research nerd and loves discovering new organizations and technology that makes others' lives better or easier. She has a business savvy not common in most writers and weaves it into everything she writes. In her spare time, she reads a lot, works as a literacy tutor, and hikes in the Rockies with her husband and hound dogs named Daisy and Lilly.