Testimonials
The CW team is nimble and incredibly helpful. They not only help you execute on your vision, they truly endeavor to understand what your editorial needs are and how their team can best help meet these needs. They ensure the content CW is creating is not only engaging, but also purposeful.
Since the very moment we started working with ContentWriters almost 5 years ago now, we found them to be just great to work with. Their services have been vital to our growth and the constant support is why we continue to enjoy every single communication and have done for all these years.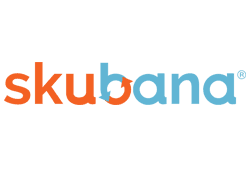 Matthew Rickerby Director of Marketing
ContentWriters have been such a help to our marketing team, they've created content that has helped us rank better for key search terms and have driven lots of organic traffic.

Chris Fasano Director of Marketing
We needed top notch quality writing and in volume, which ContentWriters provides for us week in and week out. We are very pleased with ContentWriters' work thus far.
Trusted by the World's Best Companies
Content Marketing Resources
Check out some of our latest blogs, white papers, and case studies to see how we help writers and clients work together to achieve success.
10 Mobile Marketing Campaigns That Changed The Game
May 11th, 2022
As people increasingly depend on their smartphones for information, entertainment, and connecting with one another, mobile marketing campaigns have become …
Learn more

→
SEO Strategy 2022: Core Web Vitals and Their Impact on Rank
April 5th, 2022
As SEO evolves, your strategy around it should too. Marketers who stay up-to-date on Google's continuous algorithm updates can get ahead of the competition, secure top rankings, and generate more web traffic. Learn about the Page Experience Update, what it affects, and how to optimize your site accordingly.
Learn more

→
Skillsoft eLearning Content Sees High Download Rates
Learn how ContentWriters works with EdTech companies like Skillsoft to create high-quality eLearning content at scale
Learn more

→